Techmania
Te
Techmania.ch is a Swiss online shop of the PCP.COM Group based in Schaffhausen. In the course of a relaunch I was responsible for the new shop design and style guide.

On the basis of a mock-up prototype, over 20 different screen designs were created for the desktop and smartphone view.
The inclined rectangle with rounded corners was introduced as a new corporate design element, which can be found in many places in the new shop design.

In addition, a logo and banner design were created for the newly introduced PrivateSale area, which advertises special discount campaigns.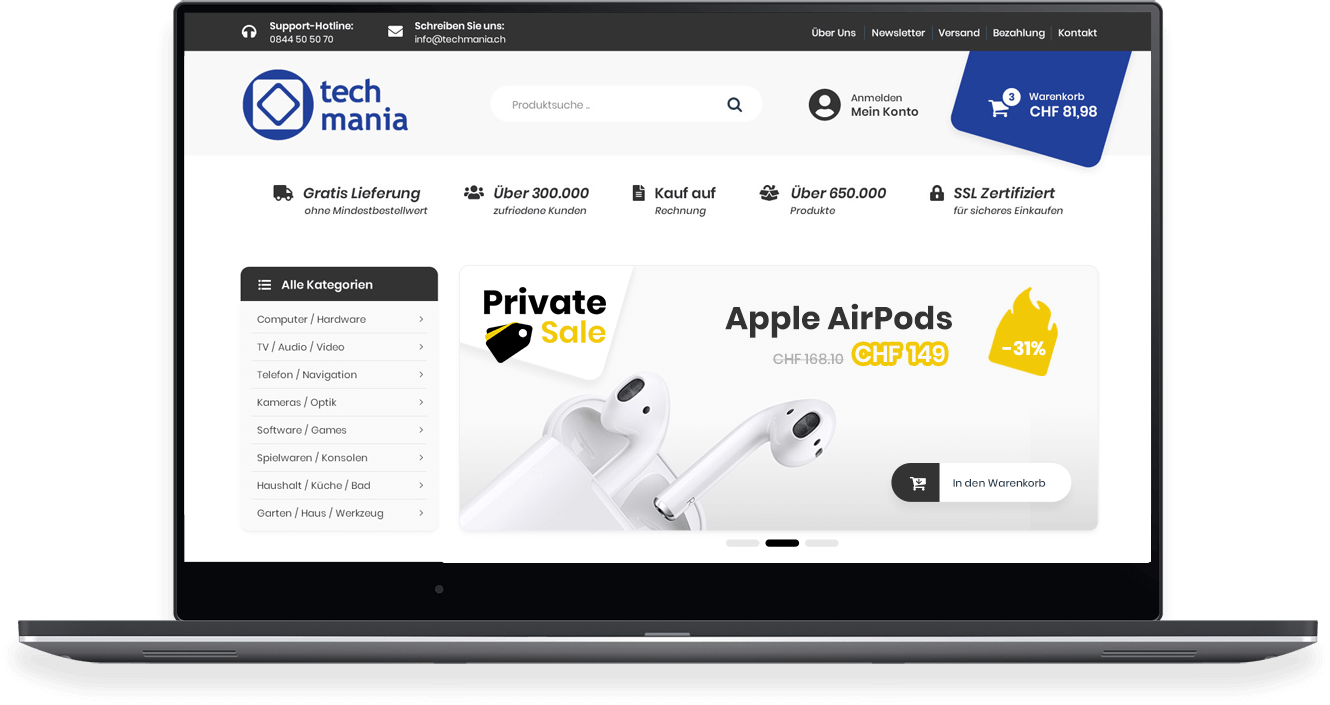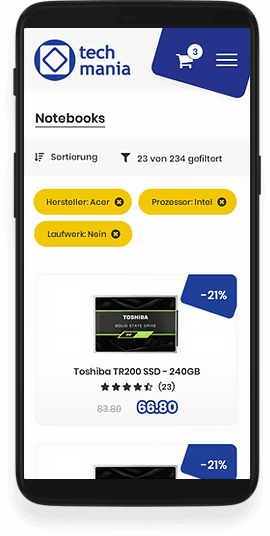 Legal Notice & Privacy Policy