PASCHEN RA
PA
The law firm PASCHEN Rechtsanwälte was founded in 1993 and belongs to the top providers in the field of B2B supplier rights in Germany. I was responsible for the technical implementation of the relaunch. The screen design was created by my colleague Manuela Aksu.

The programming took place as an independent Wordpress theme with different page layouts. The user-friendly backend makes the edit and publication of new content particularly easy. The multilingual website is available in German, English and Chinese.

Contact me, if you want to find out more about the technical implementation or if you have any questions.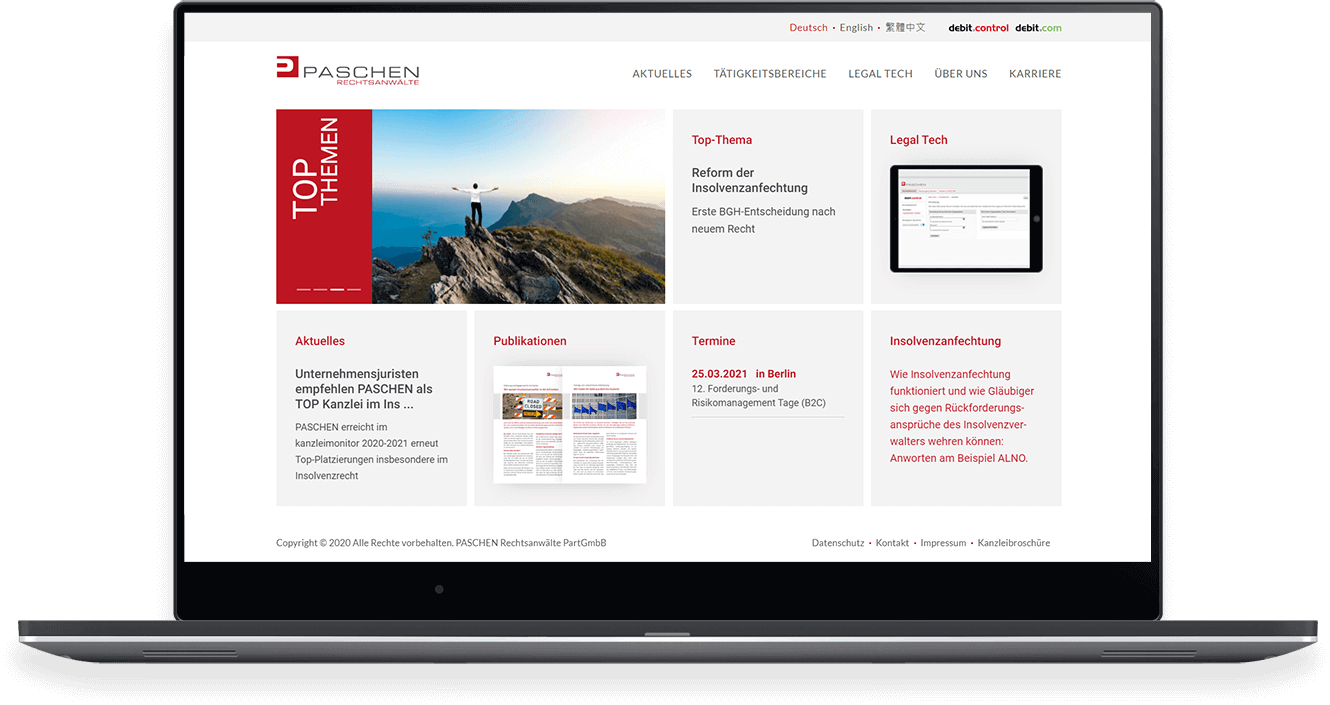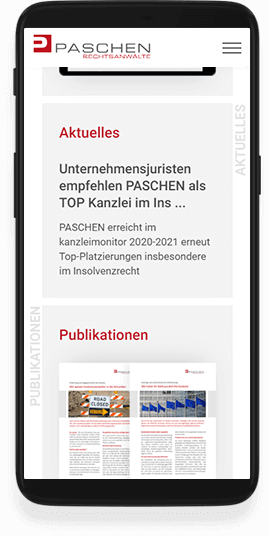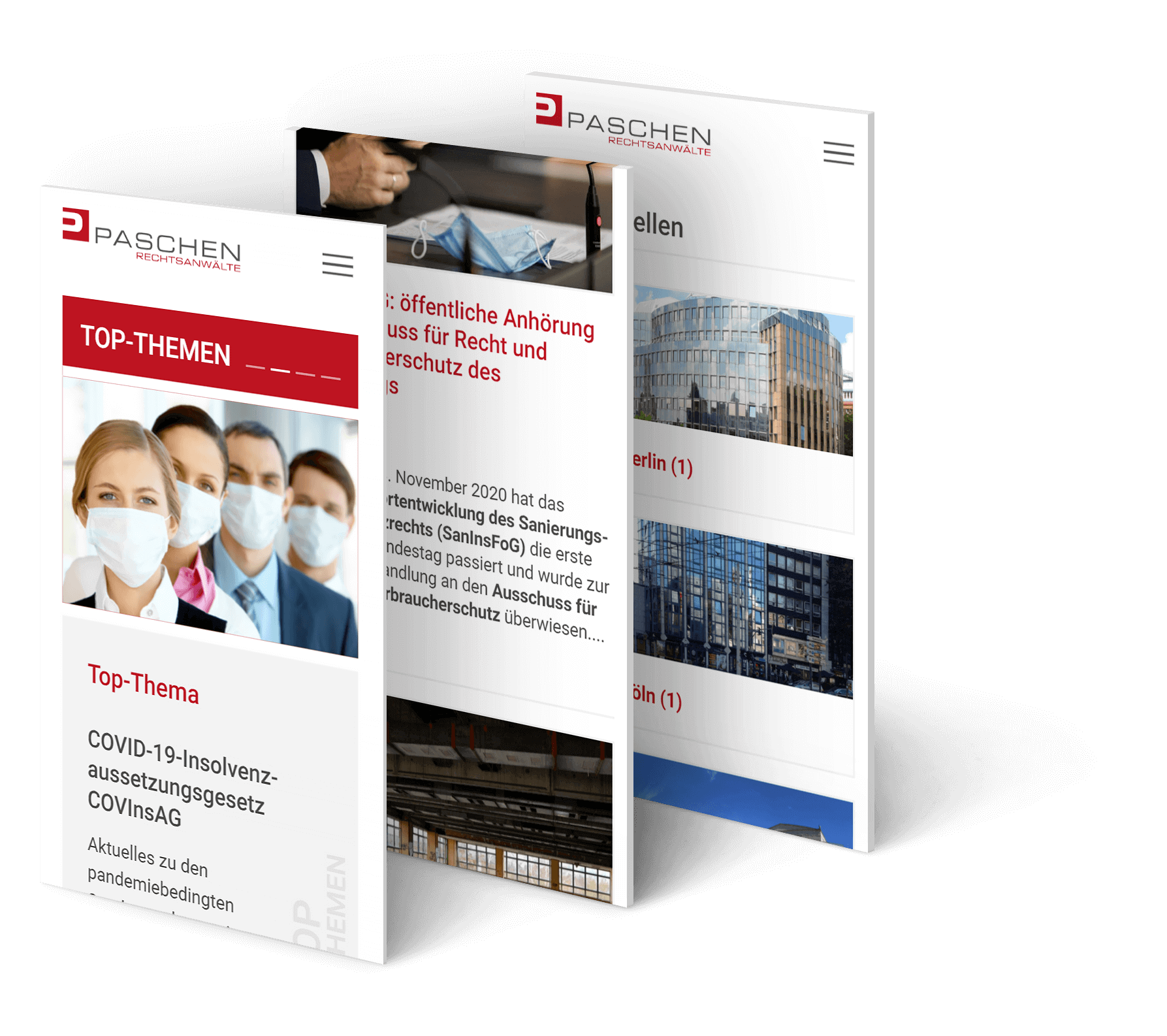 Legal Notice & Privacy Policy